Register Here
Estimated length of event: 1 hr

This e-conference is aimed at hospital and coroner staff. Presentations will include topics such as post mortems; the homeless community and death by suicide; support available to bereaved parents; and a new initiative that seeks to limit the burden placed upon the bereaved in having to contact multiple agencies to advise when a death has occurred.  More information to follow.
Learning Objectives:
Insight into the support provided by The Compassionate Friends organisation toward bereaved families, enhancing confidence when signposting the bereaved.
Awareness of research into suicidality within the homeless community and the recommendations from the research which could lead to a reduction in death by suicide.
Current advancements in post-mortem imaging, results and development.
Awareness of 'Settld' as an additional service for the bereaved in dealing with financial matters. Confidence to share this information with next of kin to reduce their burden of practical matters while dealing with their loss.
Register now to receive updates on the event.
If you have any further questions regarding this event, please do not hesitate to contact the event organisers at: [email protected]
Our Speakers: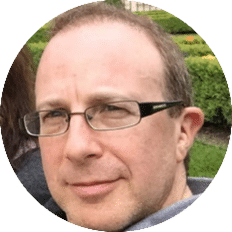 ANDREW MILLER QC
Chair of Trustees
The Compassionate Friends
Compassionate Friends will explain the support available to bereaved parents (of any age) and highlight resources available.  This information should encourage staff to signpost the bereaved confidently and more effectively.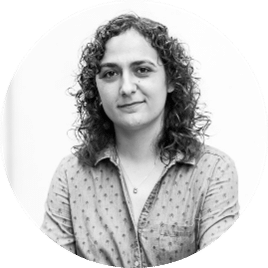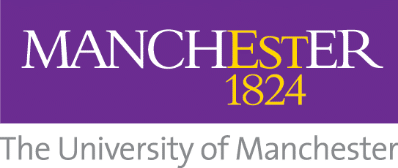 LANA BOJANIĆ
Research Assistant
The University of Manchester
NCISH will provide insight into the plight of the homeless community and changes which could be made to reduce the number of suicides within this community. The information contained within this study could enhance the recommendations made by Coroners within their Inquest conclusions.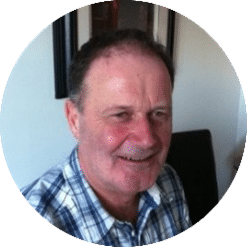 PETER COULSON-SMITH
Business Development Executive
iGene Post Mortem Imaging
iGene post mortem imaging will provide staff with an understanding of how this work has developed and is being utilised in various parts of the country. There has been a huge reduction in the number of pathologists available to carry out standard post mortems and therefore imperative that Coroners staff are aware of the alternative options for future planning.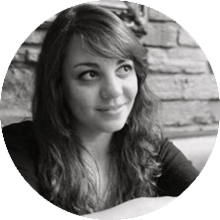 VICKY WILSON
CEO & Co-Founder
Settld
'Settld' is a new initiative established to provide a parallel service to the 'Tell Us Once' service, which seeks to limit the burden placed upon the bereaved in having to contact multiple agencies to advise when a death has occurred. Knowledge of this service and confidence to signpost the bereaved has huge potential to limit this additional distress for families. To read more about 'The Bereavement Standard' campaign and sign the petition, scroll to the end of the page.
Event Organiser:


ELAINE RIDLEY
Public Sector Development Manager
Finders International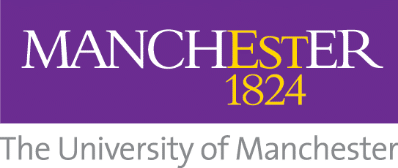 ---
This event is CPD accredited, and contributes to 1 hour of CPD.

If you have watched this event, we would love your feedback. Please click here to leave us some feedback. For every feedback form filled, we will donate £1 to our chosen charities – Age UK & Young Minds.

For those with hearing impairments, we can provide a subtitled version of the event. We can also provide translated subtitles in your chosen language. To request this, please contact us at: [email protected]
Register Here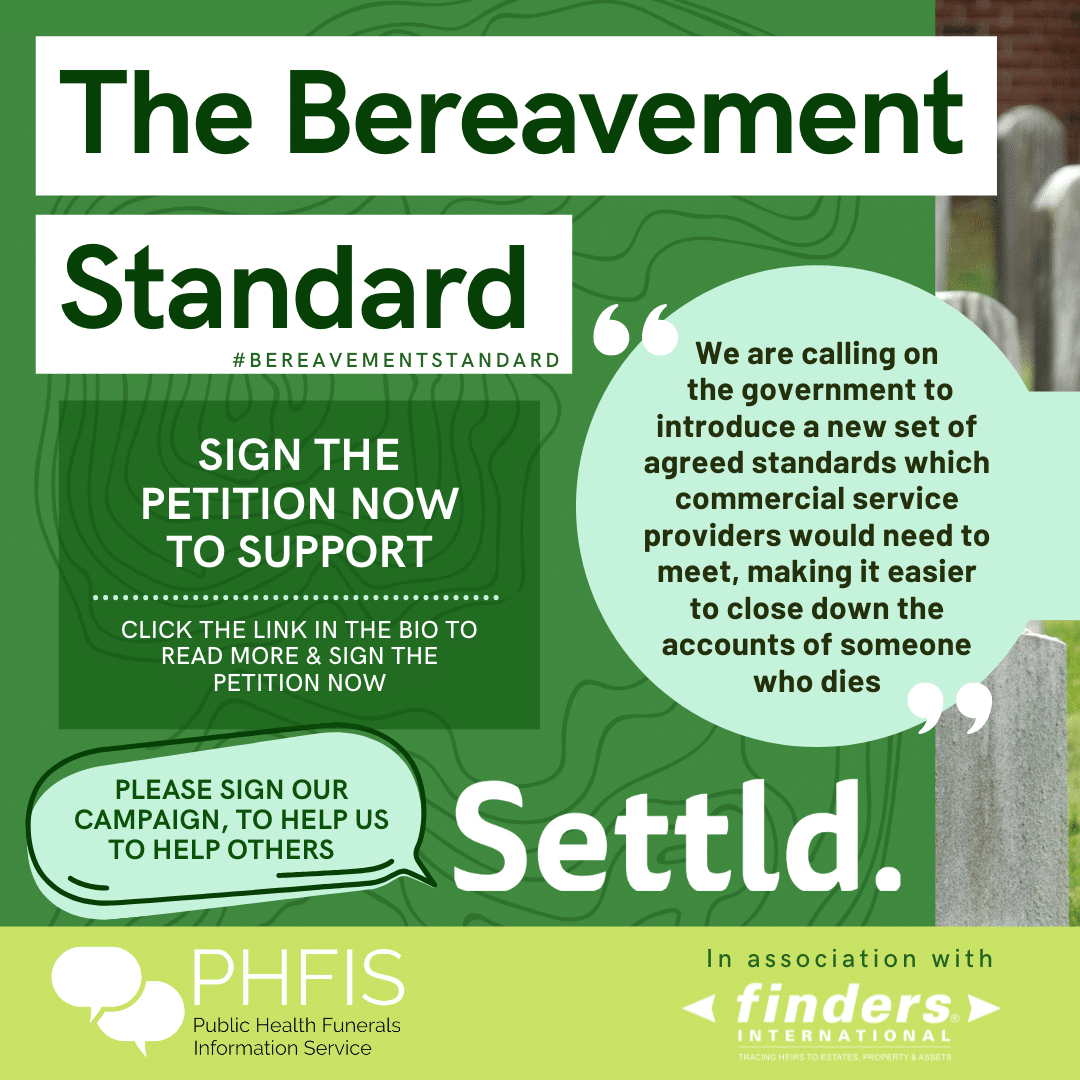 The Bereavement Standard would establish:
An agreed timeframefor companies to respond to bereavement enquiries and settle outstanding customer balances.
A bereavement customer care email channelfor each company, to directly handle such cases and avoid customers waiting on calls.
The standardisation of paperworkneeded to close an account, with a view to accepting digital documents whenever possible.
The Bereavement Standard will make it easier for families going through a difficult time. Please sign the campaign to help Settld, help others.
To sign the petition, please follow the link here